New Microscopes & Equipment
Southern Microscope is pleased to offer a variety of Microscopes from Olympus & Accu-Scope as well as the Excelis HD Camera. We know that at some point, you may need to replace your equipment. We take pride in offering high-quality, new models to satisfy our clients. On request, we will sell parts, upgrades, or lighting sets, if we have them in our stock. Simply send us a request and we will do our best to fill it!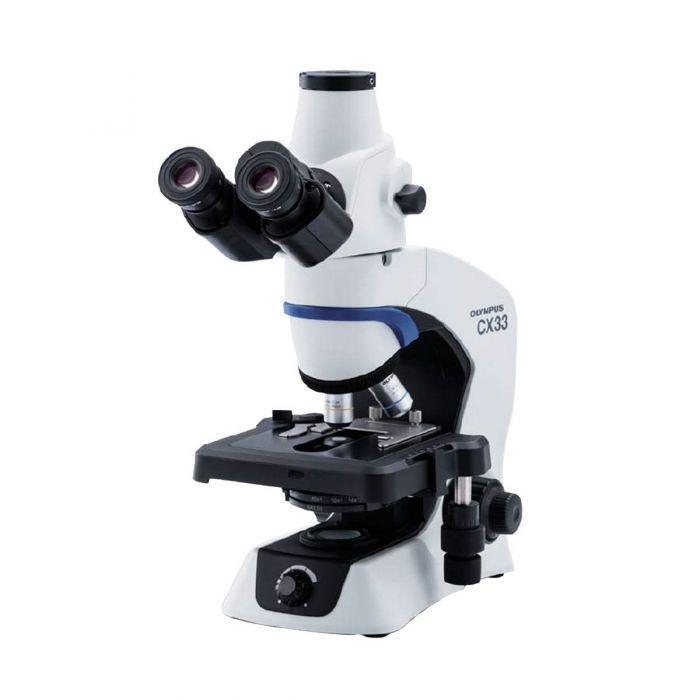 The Olympus CX33
The Olympus CX33 microscope comes standard with a trinocular head and plan achromat objectives. The microscope is designed with ergonomic user-friendly features and functions. The LED illumination eliminates the need to ever change a bulb!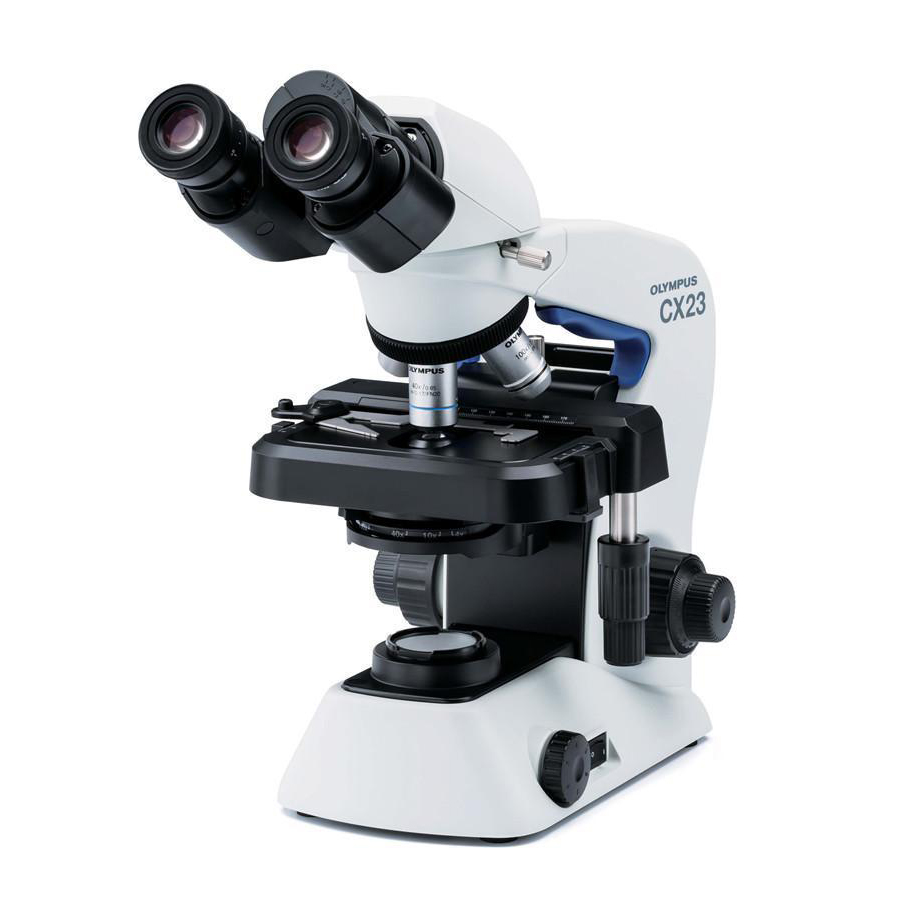 The Olympus CX23
The Olympus CX23 model is easy to use and offers outstanding optical performance with a large 20mm field of view. The LED light source provides stable long-term illumination. This microscope is ideal for education or laboratories.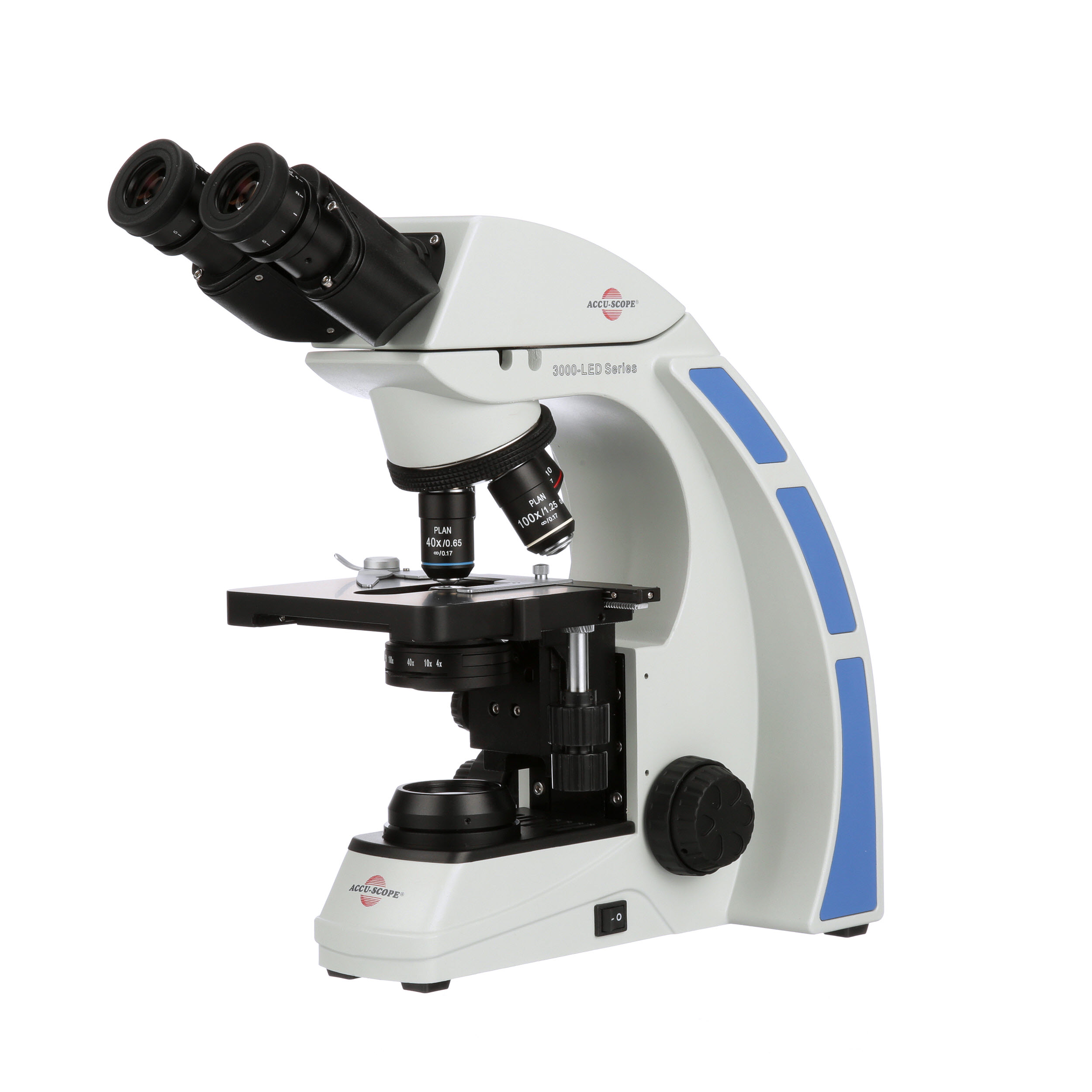 The Accu-scope 3000-LED
The Accu-scope 3000-LED Microscope Series delivers outstanding optical performance, value, and resolution to meet the exacting standards of life science professionals and students.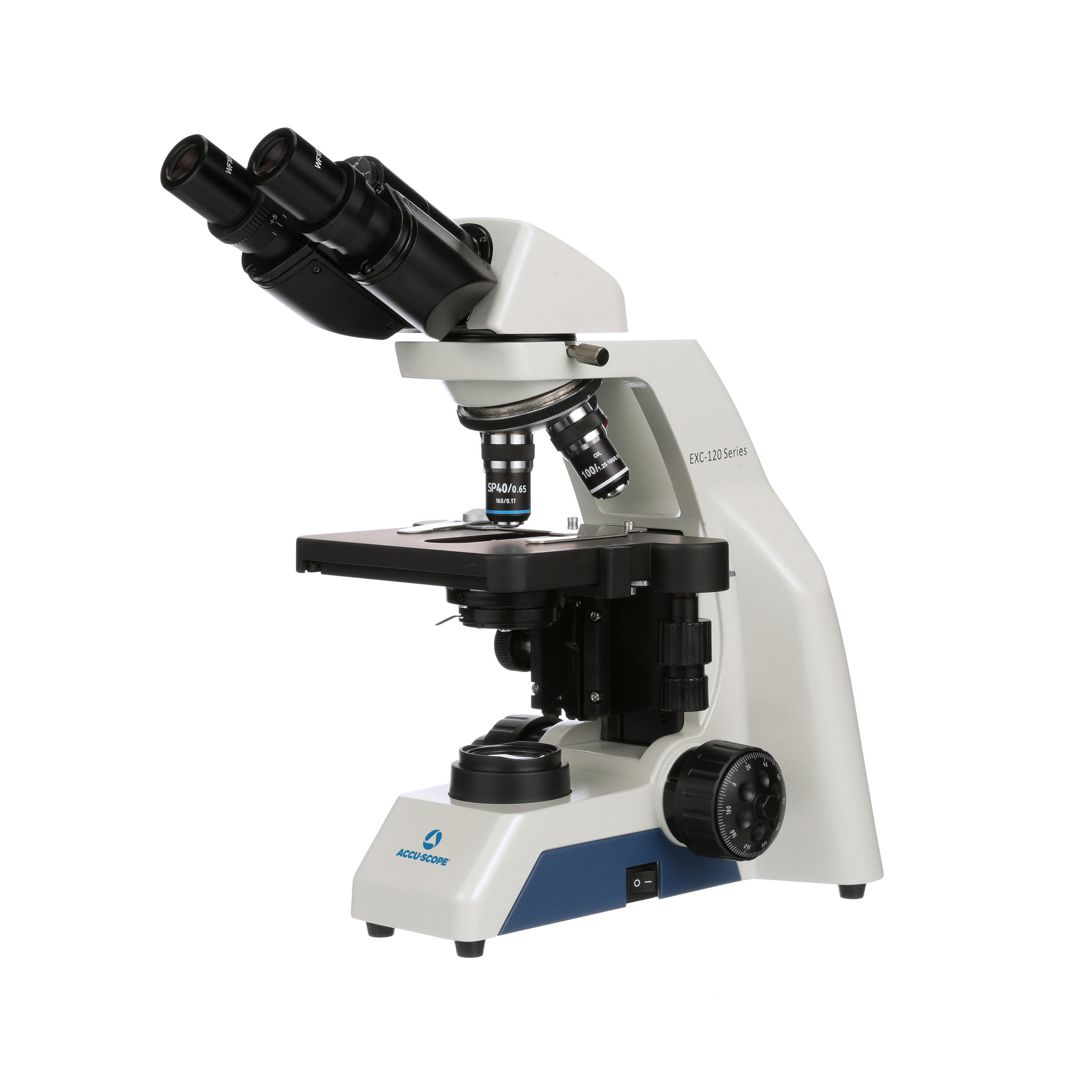 The Accu-scope EXC-120
The Accu-scope EXC-120 Series delivers exceptional value and performance for an entry-level clinical microscope.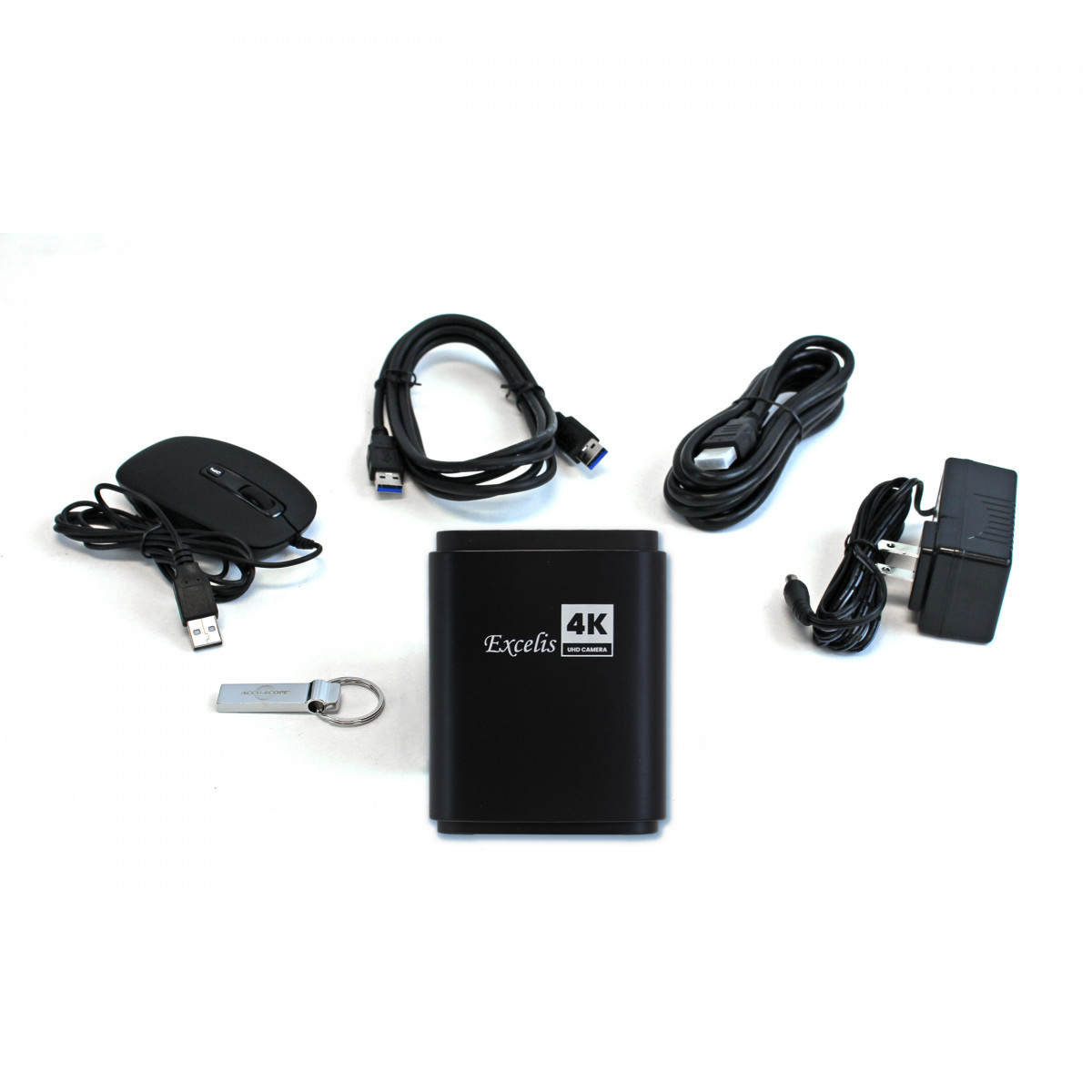 Excelis 4K UHD Microscopy Camera
The new Excelis 4K, 8MP CMOS color microscopy camera delivers exceptional color images with exceptional resolution.
HDMI, USB 3.0, and Ethernet triple functionality!
Built-in software—No PC required!
CaptaVision+ Imaging Software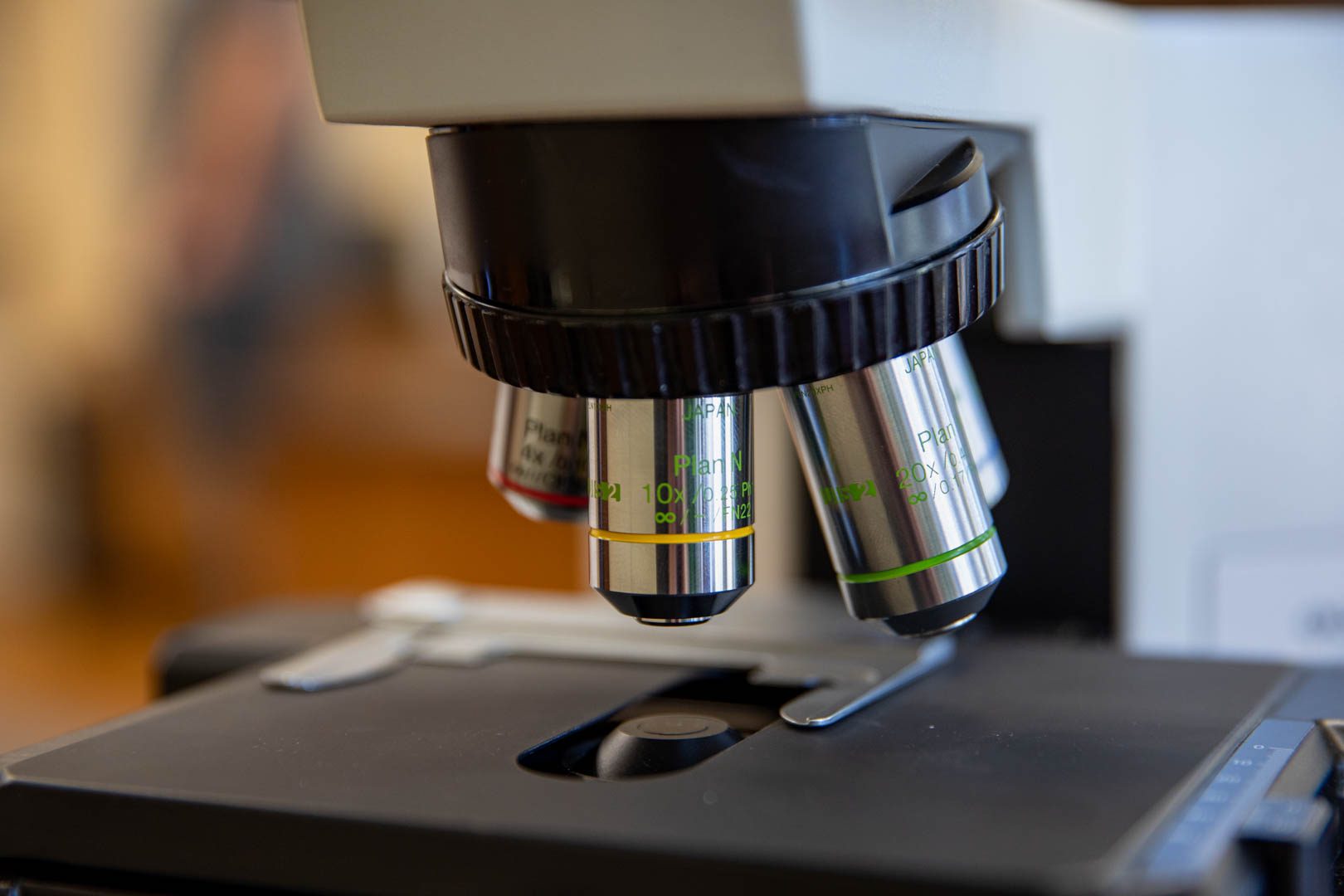 We Also Carry Refurbished Equipments!
Besides New Equipment, we also carry Refurbished Equipment. Contact Us to get a complete list of refursbished equipment.