Microscope Servicing & Repair
Founded in 1987, Southern Microscope Inc. was started by Dewey Rainey with a mission to provide affordable, fast, and expert care and repair that will suit any microscope owner's needs! Our team of professionals specializes in the servicing, testing, and repair of microscopes, colposcopes, and slit lamps. We take pride in our work and want to give you the best service possible. That's why, with 100+ years of combined experience, our team of high-quality technicians are factory trained and tested by the best in the business, including American Optical, Bausch & Lomb, Leica, Meiji, Motic, Nikon, Olympus, and Zeiss microscopes. Southern Microscope is authorized and certified by Nikon and Olympus Service Dealers; our service extends to a seven-state area, and we have worked with over 2,700 happy clients!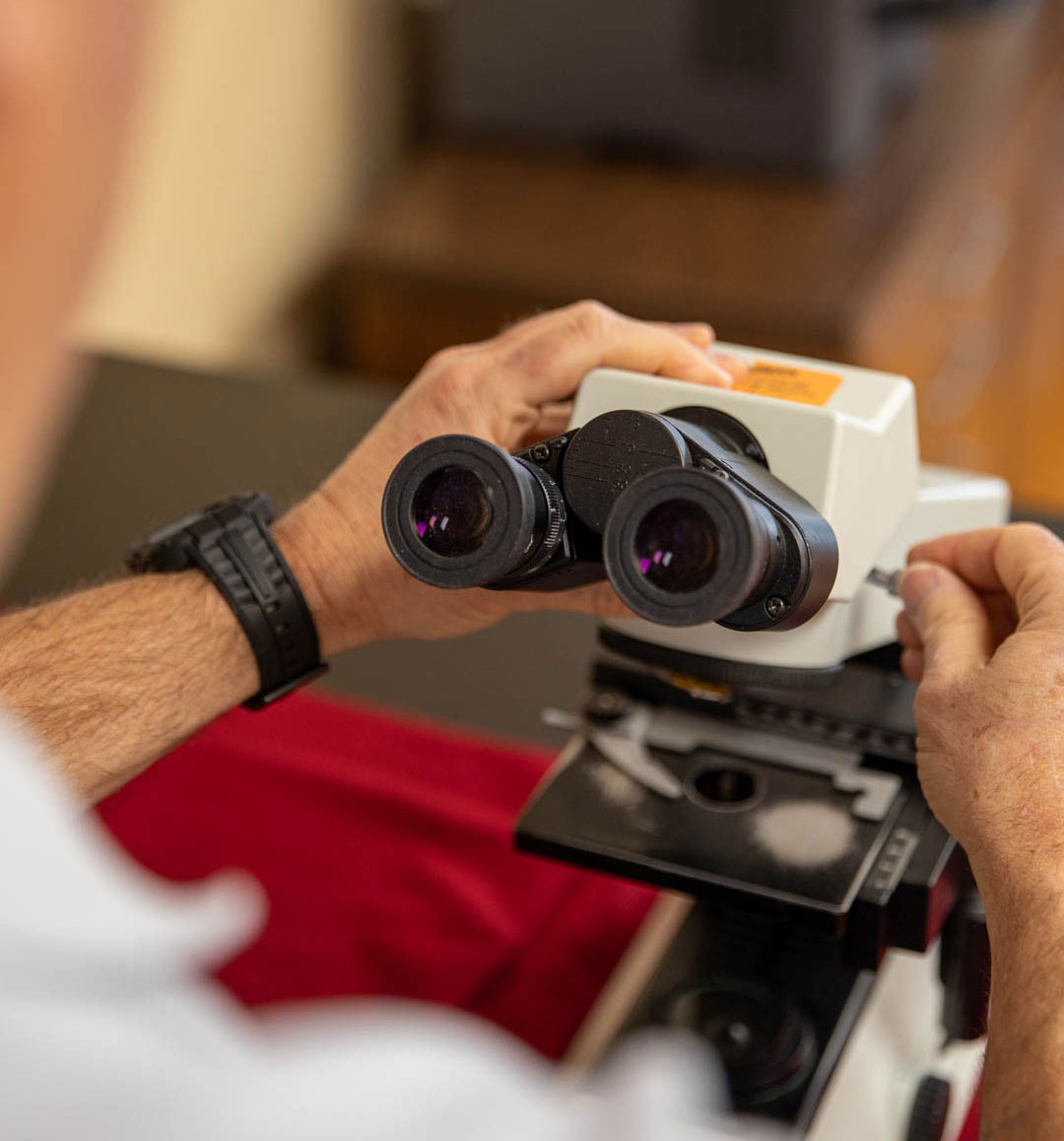 On-Site Microscope Service Work
We cater to you by performing all service work on-site, eliminating the chance of damage from shipping which gives you the peace of mind that you deserve. After our professional technicians complete their full-service cleaning and maintenance, your instruments will be in "like new" condition, as if they were just built. If for any reason, we can't meet your deadline in time, we will provide a piece of loaner equipment, free of charge – we won't let faulty equipment, put your job on pause.
Our Professional Promise
With our highly trained technicians and our wide stock of parts, we do our best to promise a speedy turnaround time, and to repair all equipment issues, so you don't need to spend the money on instruments if you don't have to!
First-Rate Microscope Technicians
Our microscope service specialists are sent for mandatory training to stay up-to-date and provide our customers with the best possible service. In addition, should you need any questions answered, we would be happy to discuss our process and what we do. We also stay up to date on industry trends to tailor our service to your specific equipment and supply your microscope needs!
Dependable Expert Service
Our record of dependable and expert microscope service speaks for itself, our customer testimonials help to tell our story! After we complete our service, should you have any problems with your instruments, we will do our best to resolve the issue, and if in rare cases, nothing can be done, we will offer a full refund and examine how we can better work on the issue.